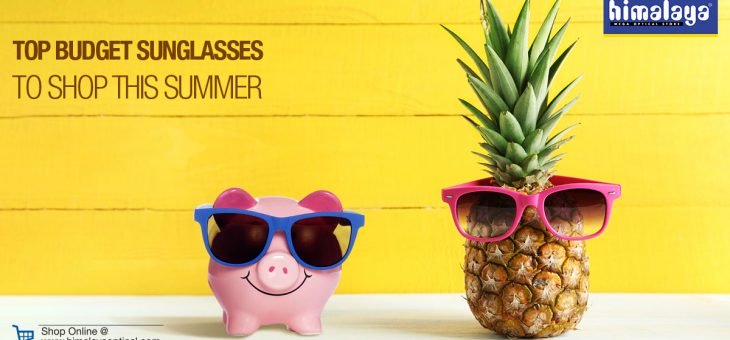 Posted by Himalaya Optical
A pair of Sunglasses is one of those accessories that complete almost every outfit. They are important not because they cover the most important organ of your body from harsh UV Rays, but they also lift up your entire appearance and keep it on the pedestal.

Whether you are going for a unique statement piece or a trendy retro design, you get sunglasses available for each of the looks to complement the best with your outfit. However, when it comes to buying a pair of sunglasses, we generally see 3 types of buyers — first, who go with the trend and keep their glasses changing every now and then. Secondly, those who are said to be loyal customers i.e., they stick to a particular brand of the sunglasses. Lastly on the list are the potential buyers; meaning those who check for quality of the product and research well about the discounts and the schemes available on the same.

If you are one of those potential buyers and are looking for available discount coupons on some of the top brands of sunglasses then you have arrived at the right place!
Azzaro:
Azzaro
is one of the well established Mediterranean sunglass brands. It mainly deals with all type of ready-to-wear accessories and variety of perfumes and scents. Azzaro runs an online retailer under the name Cool Frames Designer Eyewear, which guarantees to give you top notchand authentic frames. They ensure 100% customer satisfaction and provide services like free shipping and replacement of defective or damaged products.
Azzaro boosts up in specializing Essilor prescription lenses including Crizal Alize and Sapphire. The glasses provide you with Anti-Reflective coatings. The Azzaro Eyewear collection captures the market for both Men and Women wears. It provides you with trendy, elegant and stylish silhouettes.