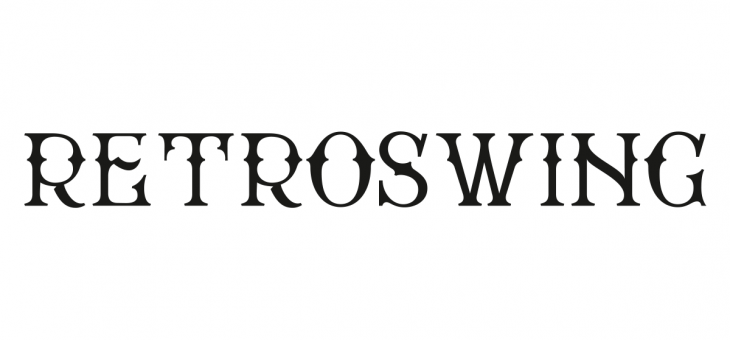 Posted by Himalaya Optical
You've probably heard the saying "everything old is new again." The same can be said about design and design trends. While the medium might change, many of the old styles can come back into fashion.

One example of this is modern retro design. Today, we're going to take a look at what modern retro is all about and how you can make this most of it in your design projects. What's really nice about modern retro is that it works across mediums. While we are seeing a lot of it in website design right now, modern retro adds a fun touch to print projects from business cards to poster design to party invitations.

The History of Modern Retro
Modern retro gets its name from a style that's very throwback, but not very far back. This technique uses hints of design patterns from the 1970s, 1980s and 1990s as a basis for projects. (So not only are clothes and hairstyles coming back, but design is too.)In this style sense, nerd and geek designs are in. (Some have even referred to modern retro as nerd culture.)

The nice thing about modern retro – or anything retro for that matter – is that it comes with a certain sense of nostalgia and provides an immediate connection between the design and the user. Even without particular brands or icons, modern retro styles should make users say "I remember that." Most of the designs focus on fun, so that they feel light, easy and have an almost child/early teen flair to them.

A glimpse into modern retro design
Today's modern retro projects that translates to a bit of nostalgic whimsy in the design where designers are creating graphical elements that aren't as good as they can be. This is done to help maintain the authenticity of the time period represented. These projects feature a lot of elements with over-dramatized pixels with blocky illustration and lettering.And why the digital influence is there, the finesse is often not. It can be a challenge to design something that is not as clean and "good" as current standards.

This style tends to resonate most with designers who were growing up during the years when these trends were popular. As with users, people who have a strong connection to the style will feel most comfortable around it and are drawn to designs featuring it. If this wasn't "your era," a project in this style might be particularly challenging.

Retroswing By Himalaya Optical
A sip of something cold. A silhouette in the dark. A turn on the toes, smooth and sharp. The era of swing, the dawn of cool. Look into the portal that takes you back to the discovery of suave. We bring you colors that flow like the rhythm of Jazz. Shapes so edgy they etch your presence in the space. Elegantly ornamented hinges remind you of Sinatra's finesse. Smooth curve of temples that never fail to astonish you. Embrace your statement and flaunt the retro in you.

We have introduced the retroswing collection recently, which features a plush and premium designer eyewear range with the blend of retro classics and modern trends.

Finding the right match!
To boost your style quotient , finding the right frame, according to your face guide is very important. Our shape guide will help you find out which frame is perfect for you. Here are at the various face shapes and which frames go along with it.