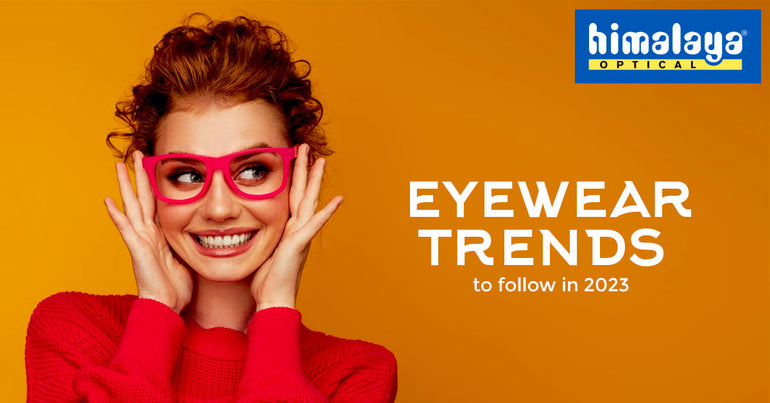 Posted by Himalaya Optical
Another year witnesses another wave of trends. One of the major trends that have come to dominate the fashion industry and the street wear style is the eyewear trend.With suitable eyewear, you can nail the perfect look and step out of the crowd easily.
Oversized Frames:
The retro-inspired look is back in vogue again. The big and bold look is the ideal choice for everyone who loves to ace the fashion game. Ideal for people with higher prescriptions because the large, wide frames can support the thick lenses.
This pair of oversized glasses are ideally suited for those with a round or oval face. With the accurate size and fit, they give off the rare fusion of a quirky and studious vibe.
Wire Frames:
Known for their lightweight and sleek designs, wireframe glasses are one of the most preferred ones among individuals. They are versatile in terms of appearance, colour and size. Available in a wide range of geometric shapes, they are suitable for most individuals.
The wireframe glasses are mostly recommended for the ones with a lower prescription because the sleek glasses can support the thinner lens. Even the ones who don't have a prescription can go for non-prescription wireframes to keep up with the upbeat trends of the year and plan their summer style!
Transparent Frames:
A dynamic and most followed trend is the one with transparent eyewear. The soft wash of colour in the frames makes it ideal for complementing any outfit, from formal to casual, vibrant to monotonous.
The soft colours add to the appeal of the frames. These chic frames come in a variety of styles, including square and round frames.
Round Frames:
The round glasses are back in style, you need to let these accessories do all the talking.
The timeless design sets out your face with a touch of elegance and charm. This style is also recommended for those with round or oval faces because it draws attention to natural curves. It is ideal to go with a plethora of outfits.
The following were our top recommendations based on the trends in 2023. Visit Himalaya Optical today to find the perfect pair for yourself!