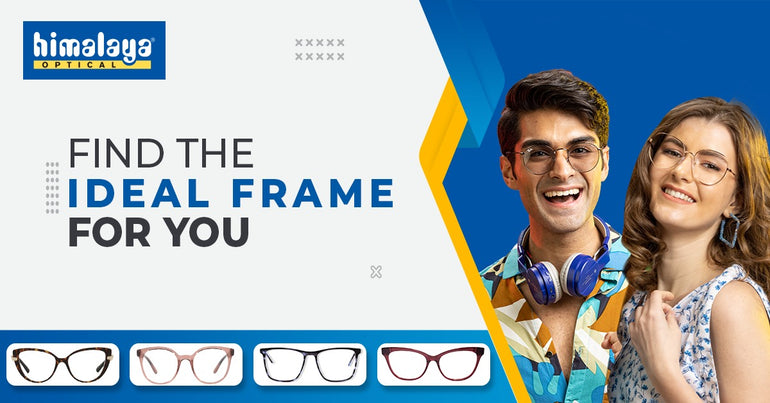 Posted by Himalaya Optical
Do you want to look your best and are searching for the ideal glasses? But how do you know which style of eyewear is best for you?
Then we have a solution for you. We'll offer some suggestions for the kinds of glasses you can select for yourself. Finding eyeglass frames that complement your face doesn't require you to have a strong sense of style.Some people believe that wearing glasses makes them look uncool and unsmart, but we can assure you that with the latest collection of Himalaya Optical glasses, you'll look cool and stylish.
Choosing new eyeglasses frames is similar to choosing a new face. Your face shape should be a major consideration when choosing the type of eyeglasses you purchase. In the end, choosing the ideal pair highlights your facial features. Use the following tips to find the best frame for you:
It's important to keep in mind that opposites attract when looking for the right frames. Skin tone also plays an important role while choosing the perfect frame. Your skin tone influences which frames appear best, just like your facial shape does. Your choice of frame style, color, and trend can all help you appear more presentable in public. Your choice of frame conveys a lot about your personality. Choose a single frame design to show your personality, or keep a limited selection of frames on hand to quickly change how you look to match your mood or appearance.
Himalaya Optical has a huge range of different glasses that can make you cool and classy everywhere.